You Are About To Discover North Texas
Best Properties That Other Investors
Wish They Knew About!!
Enter your name & email address, to the right, so that you can get immediate access to our list of real estate deals in the North Texas area! Most are Owner Financed!
Talk to the true seller of the property. Many discount investors that you may talk to are selling other investors properties they have no control over. We have enforceable contracts with the sellers of these properties and are ready to make a deal!

Be able to talk to a real person. A real live phone number is on each listing so you can contact us with any questions that you may have about the property and discuss the terms etc.

Important: This is NOT a subscription website..... We are a TRUE Real Estate service with REAL DEALS!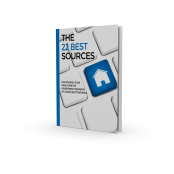 Find Your Next Home and Get Your FREE Report Here
Complete this form and you'll immediately be added to my Homebuyers Hot List. Gain instant access to the best deals AND I'll deliver my new FREE report direct to your inbox.

Kiwi Investments LLC:
Unlocking Possibilities
A trusted company with BBB Accreditation

Read Customer Reviews
PLEASE NOTE: Prospective purchasers should make their own investigations, projections and conclusions concerning this information given, and we encourage prospective purchasers to visit the property before placing a down payment. Kiwi Investments, LLC does not claim to be the owner of all the properties we market for sale. If we are not the owners then we simply have an equitable interest in the property. Kiwi Investments, LLC. is a real estate investment firm who buy and sell, or assign, their properties or contracts, and do not claim to be licensed real estate agents or brokers. . . . . . . . . . . .